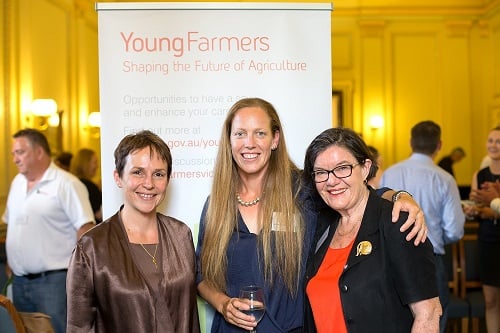 (L-R) Minister for Agriculture, the Hon. Jaala Pulford, Merryn Byrne, Cathy McGowan
On 7 March 2018, Minister for Agriculture Jaala Pulford opened the fourth Upskill and Invest — Young Farmers Scholarship Program.
Scholarship applications are invited from young people in agriculture aged 35 or under wanting to upskill and invest in a future in agriculture.
Up to $10,000 is available per scholarship — up to $5,000 towards study plus up to $5,000 to invest on-farm or in professional development activities.
More information is available at www.vic.gov.au/youngfarmers. Applications close 24 April 2018.
For further information contact Jennifer.alsfeld@ecodev.vic.gov.au