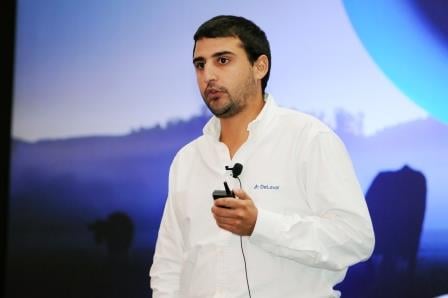 Pedro is a B. Ag Science graduate working for DeLaval in Argentina.
Area of expertise: technology, farm management
Experience: 3 years working as responsible for the development, design and follow up of AMS farms in Argentina.
Current project(s): Responsible for the start up and follow up of the first AMS in argentina. Analysis of KPIs of AMS farms, advice users on how to get the most out of this systems.
Why join the AMS CoP? Learn the different systems where AMS works, share what we are doing, learn from others with more experience
For more information: