Water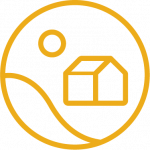 Adequate water supplies of suitable quality is essential for breeding, growing and processing meat chickens.
The 'Industry best practice manual for water quality management and sterilisation' is a key guide for all chicken farmers and processors.
Water-related research final reports and summaries for the chicken meat industry, funded by the AgriFutures Australia Chicken Meat Program, include:
Another key industry guide is the National water biosecurity manual poultry production (PDF, 1.83MB), a report commissioned by the Australian Government Department of Agriculture, Water and the Environment, published in August 2009.