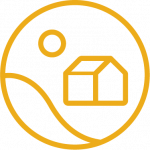 As the chicken meat industry continues to grow at about three per cent per year, the supply, management and disposal of quality litter, or bedding, materials remains challenging.
An AgriFutures Australia funded industry audit revealed that more than 65 per cent of grower-interviewees are looking for alternative litter sources due to cost and supply issues.
This is particularly so in Western Australia and South Australia where litter is less available than other chicken meat-producing states.
Compared to previous audits, the use of sawdust, shaving and rice hulls has decreased, while the use of straw and other litter types have increased, despite being less preferable due to limitations in the price and availability of preferred materials.
The audit identified seven alternative litter materials: miscanthus grass, peat, recycled wood material, nut husks, oat hulls, stubble pellets and sustainable buffer tree litter.
Three alternative management strategies were identified, including reuse, layering and mixing.
Demand for litter is growing, and the Australian chicken meat industry used an estimated 1.8 million cubic metres of fresh litter in 2017, based on average bird densities and batches per year.
Previous studies suggest the combined requirements for fresh litter in the Australian chicken meat industry were 0.95 M m³ in 2001 and 1.49 M m³ in 2009, although different assumptions regarding litter depth had a large effect on these results.
Producer concerns
The audit identified five major producer concerns regarding litter: cost, quality, supply, management and adhering to RSPCA standards introduced in 2010 specifying a depth of 50 millimetres.
From 2008 to 2018, the cost of wood shavings and sawdust increased at considerably higher rates than the Consumer Price Index (CPI), confirming industry concerns about rising litter costs.
The cost of fresh litter materials in 2017 ranged from $10–40/m³ landed on-farm, with the variation caused by region and material type.
The cost of wood shavings ranged from $22–40/m³, sawdust ranged from $18–30/m³, rice hulls ranged from $16–25/m³, straw range from $10–15/m³, and other sources ranged from $15–25/m³.
Quality issues include excessive moisture levels and rodent contamination.
The impact of 'good' litter
Growers are looking for good moisture absorbing capacity and drying time, affordability, availability and poultry safety.
As litter protects and insulates chickens from cold floors and conserves heat, providing a warm and soft surface for the comfort of the chickens is vital.
Litter plays a major role in bird welfare and litter type can significantly affect bird performance, welfare and carcass quality.
Economic losses associated with poor litter and litter management in poultry include foot and leg problems, breast blisters, respiratory infections, poor weight gain and a low feed-conversion ratio.
As chickens can consume as much as four per cent of their diet from litter, any litter used must not contain contaminants that might be eaten or absorbed by the bird, such as pesticides or metals.
The material should have a useful purpose once it has been used as a bedding material, to reduce overall costs and ensure that spent litter does not accumulate to unmanageable levels.
For more information, see the final report 'Review of fresh litter supply, management and spent litter utilisation final report'.
Related research
PRJ-006440: Grower options for spent litter utilisation – final report
PRJ-01119: Suitability of litter amendments for the Australian chicken meat industry – final report
PRJ-011589: Best practice manual for managing litter
PRJ-011935: Risk assessment of alternative litter types