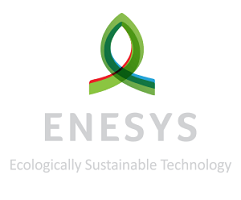 Enesys and The Project Office
ABOUT
Enesys is an Australian award-winning environmental engineering and energy consultancy owned by Norwood Technologies who also operate The Project Office, a multi-disciplined engineering consultancy.
Enesys specialisation is linking waste to energy to growing (WEG) within sustainable precincts and communities.  Enesys develops technical and economic sustainable energy and resources solutions involving the physical and commercial linking of waste, energy, growing and manufacturing industries to close resource loops and create circular economies.  Enesys expertise include technical and commercial knowledge of renewable energy, sustainable precincts, and community infrastructure, high-density growing systems, lighting design, manufacture and bespoke process control design and construction.
Enesys is currently in the process of building a Waste to Energy to Growing Demonstration Project at the Australia College of Agriculture and Horticulture in Werribee. Waste to Energy will be coupled with sister company Vertical Growing Technologies (VGT)  to innovatively link energy, nutrients, Co2, water, heat, and cooling into a bespoke Vertical Farm. The project will demonstrate how we can transition Vertical Farming from an expensive and unsustainable enterprise to one that can feed the people whilst generating profitable business models and clean energy solutions.
Contact Information
Glen Park Road, Eltham North, Melbourne, Shire of Nillumbik, Victoria, 3095, Australia
Contact Listings Owner Form