Centre Pivot/Lateral Move 2 day training workshop
When:
26 July 2018 @ 9:00 am

-

27 July 2018 @ 2:00 pm
Where: Murrayville Medical Centre
Organiser: Jeremy Giddings
Event Navigation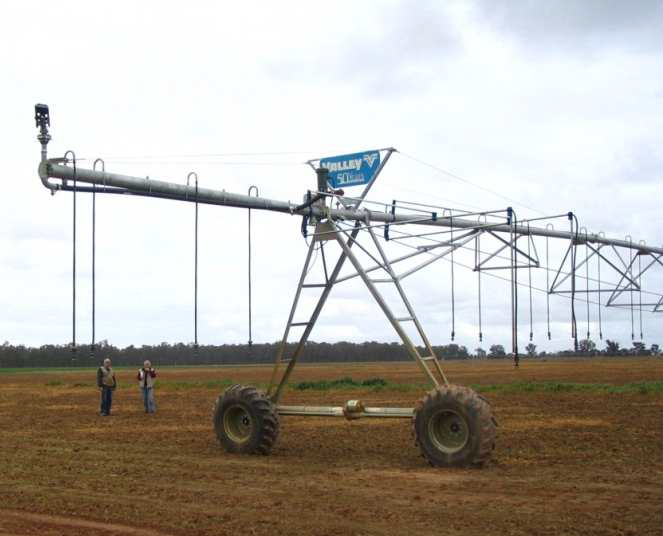 Agriculture Victoria – in conjunction with Sapphire Irrigation Consulting and Nelson Irrigation, will be running the following one and one-half day workshop for irrigators who are looking to receive the latest information in centre pivot irrigation management.
Topics covered, will include:
– Key componenets of centre pivot and lateral move (CPLM) systems
– Financial issues associated with the purchase and operation of a CPLM system
– Planning and design considerations of a centre pivot or lateral move
– Comparing sprinkler and wheel options to improve operation of a CPLM system
– Key measures and indicators of CPLM system performance
– Sprinkler package issues / options (including VRI)
– Field assessment
– System management including scheduling, fertigation, filtration
– Maintenance
The workshop will be held at the Murrayville Medical Centre 9am – 4pm on Thursday 26 July and then 8.30 am – 2 pm on Friday 27 July.
Presenters will be Peter Smith (Sapphire Irrigation Consulting), Darren Riggs (Nelson Irrigation) and Jeremy Giddings (Agriculture Victoria).
Register with Jeremy on (03) 5051 4566 or via email jeremy.giddings@ecodev.vic.gov.au