Irrigation webinar sub-series: Using outlooks, forecasts, and tools for better farm decisions
When:
June 21 @ 1:00 pm

-

2:00 pm
Where: Online Webinar
Organiser: Agriculture Victoria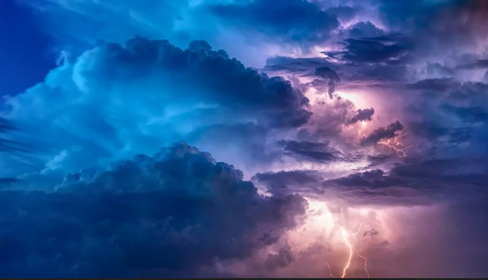 This webinar sub-series will focus on how to read and use climate driver information, outlooks, forecasts, and climate tools, to better manage climate risk.
Participants will be able to use information and skills gained in the webinar to better anticipate and prepare for upcoming climate and weather conditions.  This will help with making earlier and more informed irrigation and farm management decisions, in a very variable climate. 
Webinar 1. Reading climate drivers
Wednesday, 14 June, 1 ­– 2 pm.
Climate driver basics – what is the El Nino, La Nina, Indian Ocean Dipole, and Southern Annual Mode, and how do they affect our weather?
Monitoring and using signature climate driver behaviour as an early indicator of dry, wet, or extreme seasonal conditions.
Short and long-term climate driver cycles.
Seasonal and regional impacts of the different climate drivers.
The impacts of prevailing climate driver behaviour on the current and long-term climate outlooks, and on water availability.
Webinar 2. Using outlooks, forecasts, and tools
Wednesday, 21 June, 1 – 2 pm.
Where to find credible outlooks, forecasts, and climate tools.
Factors influencing outlook and forecast accuracy.
Using the climate outlook in combination with climate driver behavior, forecasts, and climate tools, to better manage farm climate risk.
Links between climate drivers, outlooks, water availability, and the water market.
The current climate outlook.
EXPERT SPEAKER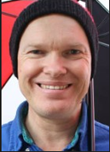 Dale Grey, Seasonal Risk Agronomist, AgVic.  Dale is a renowned speaker, author, and analyst, with a comprehensive record of climate knowledge building in the farming community.  Dale is well known for his informative and entertaining delivery style.
HOW TO REGISTER
To register for Webinar 1, please go to bit.ly/AgVicWMW14.
To register for Webinar 2, please go to bit.ly/AgVicWMW15.
After registering, be sure to save the confirmation email with important information about joining the webinar, including a passcode.
For more information, please contact Rob O'Connor at [email protected], or call Rob on 0408 515 652.
This webinar series is brought to you by the Sustainable Irrigation Program, a partnership between DEECA, catchment management authorities, rural water corporations, and irrigators.
DEPARTMENT OF ENERGY, ENVIRONMENT AND CLIMATE ACTION