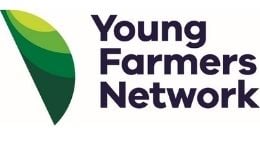 Young farmers across Victoria have voiced their desire for a way to connect and network with other young farmers. Agriculture Victoria currently has a very successful Young Farmers Business Network that delivers programs and workshops to support the financial literacy, risk assessment and business planning.
In coming months, the Young Farmers Business Network will be relaunched as the Young Farmers Network, allowing the network to expand and grow beyond supporting the business needs of young farmers.
Agriculture Victoria provides a range of opportunities to young farmers including scholarships, leadership and mentoring programs, business bootcamps, finance workshops, and others. The relaunched Young Farmers Network will bring all these opportunities under one umbrella, making it easier for young farmers to access these opportunities.
The Young Farmers Network aims to bring young farmers together, so they develop those networks and connections at a real place and time. The Network will also facilitate networking events and activities, responding to the need for greater connectedness between young farmers. While the last year has seen amazing leaps and bounds in our online communications, there is nothing quite like a connecting with a peer in person.
The Young Farmers Network is a work in progress, but we encourage you to join the Young Farmers Business Network group on Facebook to watch the rebranding in action and be there at the start of the reinvigorated Network.
The Victorian Rural Women's Network will continue to work in close collaboration with the Young Farmers Network to support all farmers with information, training, and support where it is needed.