The Victorian Rural Women's Network has welcomed two new team members over the Christmas break. Here's a little bit about Anthea (left) and Lara (right), so you know who you're talking to behind the scenes of the Network.
Anthea Wykes joined us from Small Business Victoria and more recently a secondment to the Economic and Social Inclusion division of the Department of Jobs, Precincts and Regions. This is Anthea's first time working with Agriculture Victoria, and coming from a country upbringing, Anthea hopes to use her skills and experience to work on the Rural Women's Network.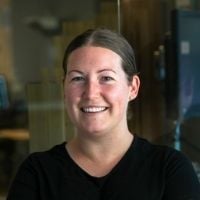 Lara McPherson is based on a beef farm in the Kiewa Valley in North East Victoria where she has worked with Regional Development Victoria, Rural Councils Victoria and Towong Shire Council on issues directly impacting rural communities across the state. Lara brings her on-the-ground agriculture experience to this next phase in the evolution of the Network.
As always, you can contact the Victorian Rural Network Team at [email protected].