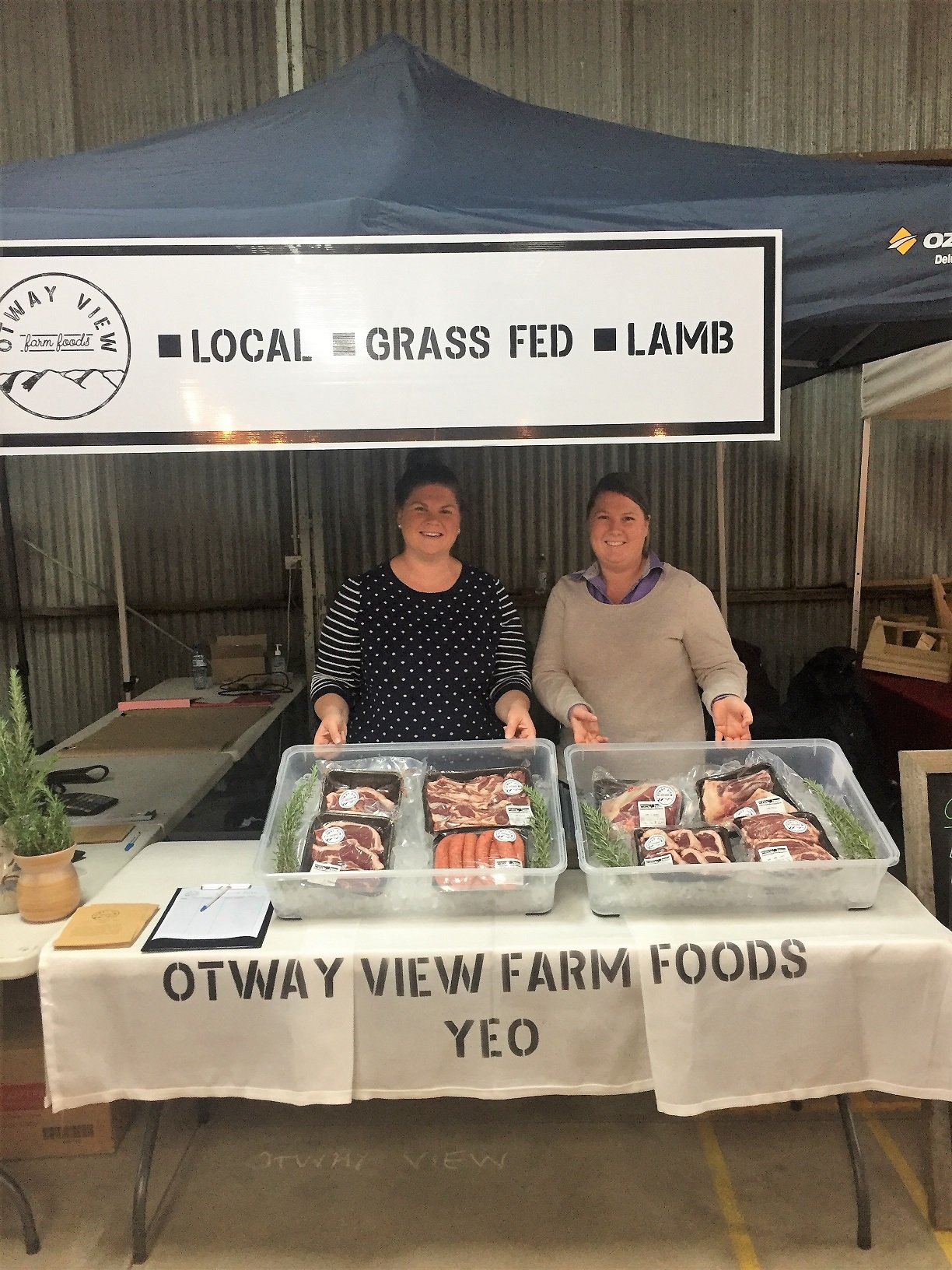 Sometime early in 2017, the Potter family hatched the idea of Otway View Farm Foods. What started as a Facebook page to enable family and friends to order farm-grown lamb and beef soon became a way to diversify the family farm's income. Thanks to a cute lamb picture that went viral, they've boosted their social media profile and now regularly attend local markets to sell their produce. Otway View Farm Foods hopes to keep growing in 2018, and technology plays a large role in its development.
Located 14km southeast of Colac, in the foothills of the Otways, the Potter family farm is predominantly a sheep property. The farm runs 500 Polwarth ewes, 200 of which are joined with White Suffolk rams to produce prime lambs. From September to December 2017, the family processed 40 lambs through their new 'paddock to plate' venture.
While the farm is a family-run affair with everyone involved, youngest daughter Sam has taken the reins as chief organiser, head of logistics and marketing manager. Instagram and Facebook have been the main source of communication with new and existing customers. Much of the business advertising occurs through these platforms.
The most important role of social media has been its ability to directly connect the customer with the farmer. Customers can see the day-to-day activities of the farm and develop a real sense of knowing where their food comes from. Customers also value ethically raised local produce. 'As farmers, we get immense satisfaction from customer feedback about our produce,' Sam says. Social media has also played a role in connecting Otway View Farm Foods with other similar businesses. 'We have found this to be encouraging, and it has created valuable networking opportunities.'
Their goal is to start supplying local restaurants and to continue sharing their story and interacting with customers through social media.
Explore the Potters' produce at: 
Facebook: https://www.instagram.com/otwayviewfarmfoods/
Instagram: https://www.facebook.com/otwayviewfarmfoods