#50places50faces
Okay rural and regional women, it is time for you to show your faces! Some have started as you can see above.
but we need many more faces to put on our social media platforms to promote women, Victoria and the Rural Women's Network. We will tell your story using a photo of you – supplied by you – along with 50 words about why you love where you live.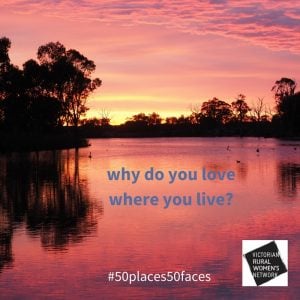 The full story will go on our VRWNetwork Facebook page and we will tweet a shortened version. All you need to do is grab an electronic image – or even take a selfie – of you where you live. Tell us in 50 words or less why it is such a great place.
We will post  images and words and all faces will be added to a giant collage to create a mosaic of women on our @VRWNetwork Facebook and Twitter cover pictures.
To write your words and upload an image Click here By sending it, you acknowledge permission for us to publish the words and images on social media as part of the  #50places50faces campaign. And don't forget, if you have not done already, to  subscribe to the Rural Women's Network.
Check out some of our faces and places
Chelsea Munro, Bealiba
'Our home is in Bealiba, Central Victoria. A small town with a large community spirit. Many volunteers support our town, from the pony club, to playgroup, sporting activities and district fundraisers. I am particularly proud of our CFA – the majority are farmers who keep our town safe during fire season.'
Lara English, Cohuna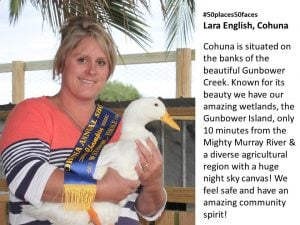 Cohuna is situated on the banks of the beautiful Gunbower Creek.  Known for its beauty we have our amazing wetlands – the Gunbower Island – only 10 minutes from the might Murray River and a diverse agricultural region with a huge night sky canvas! We feel safe and have an amazing community spirit!
Megan Williams, Kyabram
Kyabram, in the Goulburn Valley is where my family live and the community spirit is exceptionally strong. Our region is entrenched with a diversity of agricultural enterprises and opportunities and provides a haven for our fauna and flora. Growing up, I thought it was the "Golden Valley" which aptly describes the richness and splendour of our region and its people.

Lucy Bowler – North east Victoria
As a communication specialist I work with clients Australia-wide through the joys of the internet, then enjoys time out in a region rich with culture, talented people, fabulous outdoor experiences, delicious food and great wine.
Megan Hill – Murchison, Victoria.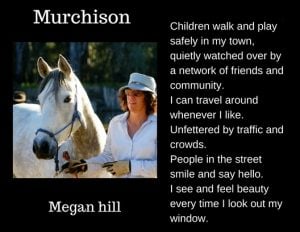 Children walk and play safely in my town, quietly watched over by a network of friends and community. I can travel around whenever I like. Unfettered by traffic and crowds. People in the street smile and say hello.I see and feel beauty every time I look out my window.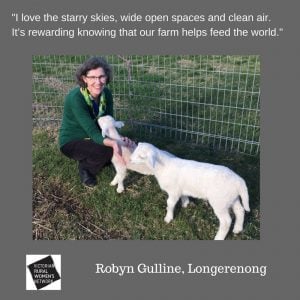 Robyn Gulline –  Longerenong
The Wimmera is a beautiful part of Australia. I love the starry skies, wide open spaces and clean air. It's rewarding knowing that our farm helps feed the world. My home of 22 years, there's nowhere else I'd rather live and work.
Di Bowles – Mead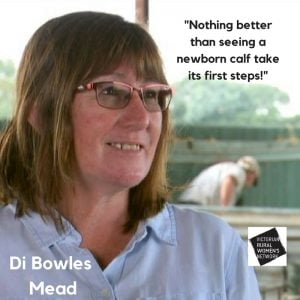 #lovewhereIlive – Im a dairy farmer and proud of it.  Yes its sometimes hard work and long hours – but there are good times too.  Nothing better than seeing a newborn calf take its first steps! Plus I get to work outside most of the time and with my husband too.  Although he is not keen on the paperwork and compliance we have to do – which I suspect is why he married me. #dairylove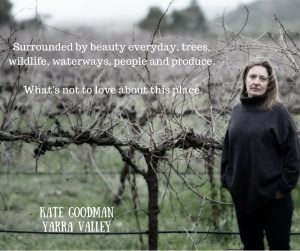 Kate Goodman – Yarra Valley
My name is Kate Goodman , I am a winemaker in the pristine Yarra Valley and I couldn't be happier. Surrounded by beauty every day, trees, wildlife, waterways, people and produce. I am spoilt for choice when it comes to food and wine . What's not to love about this place.
Sara Hely – Bright
"I moved to Bright, in North East Victoria a year and a half ago to escape the hustle and bustle of Melbourne. It has been a breath of fresh air. I love having the mountains so close for weekend adventures but it has also allowed me to be more connected to my research in agriculture."
Alison Marchant – Mt Moriac
"We love living in Mount Moriac. Last year we started a farmgate, selling our berries and excess produce. When the door bell rang, the kids and I would chat and serve the locals and tourists. The mountain and rolling hills set the scene, but its the people that make our community special."
Ali Perris – Kewell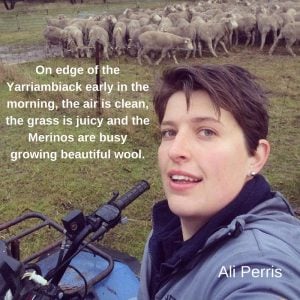 "Because even when you're cold and wet, there's always something worth smiling about. On edge of the Yarriambiack early in the morning, the air is clean, the grass is juicy and the Merinos are busy growing their beautiful wool. This really is God's country and we're blessed to live here.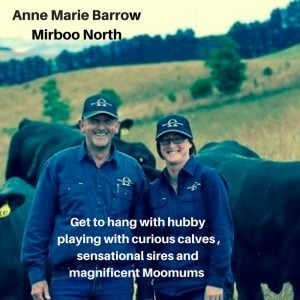 Anne Marie Barrow from Mirboo North
Get to hang with hubby playing with curious calves , sensational sires and magnificent Moomums in rolling green gippsland – MIRBOO NORTH
Lyndy Moore – Lake Tyers Beach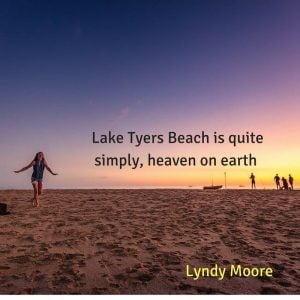 My name is Lyndel (Lyndy) Moore and I reside in Lake Tyers Beach. LTB is quite simply, Heaven on Earth. My partner Scott and I made the move to the coast in 2014 and now run the General Store. This town has such a wonderful community spirit and a restorative feeling to it. If you are lucky enough to live in Lake Tyers Beach…….then you are lucky enough.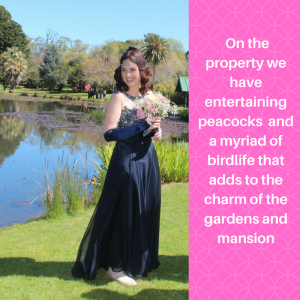 Lucy Ivey – Noorilim Estate, Wahring
I am surrounded by interesting and supportive communities and towns in the Strathbogie and Shepparton Shires. There is an abundance of waterways and wildlife, cultural and sporting opportunities. On the property we have entertaining peacocks and a myriad of birdlife that adds to the charm of the gardens and mansion