Scott Dance came across Agriculture Victoria's Young Farmer Mentoring Program at the perfect time in his young farming career.
Scott, a 34-year-old carpenter and beef cattle farmer from Yannathan, recently transitioned to dairy farming full-time and he's grateful to have had the guidance of his mentor Shiona Berry during a crucial time for his business.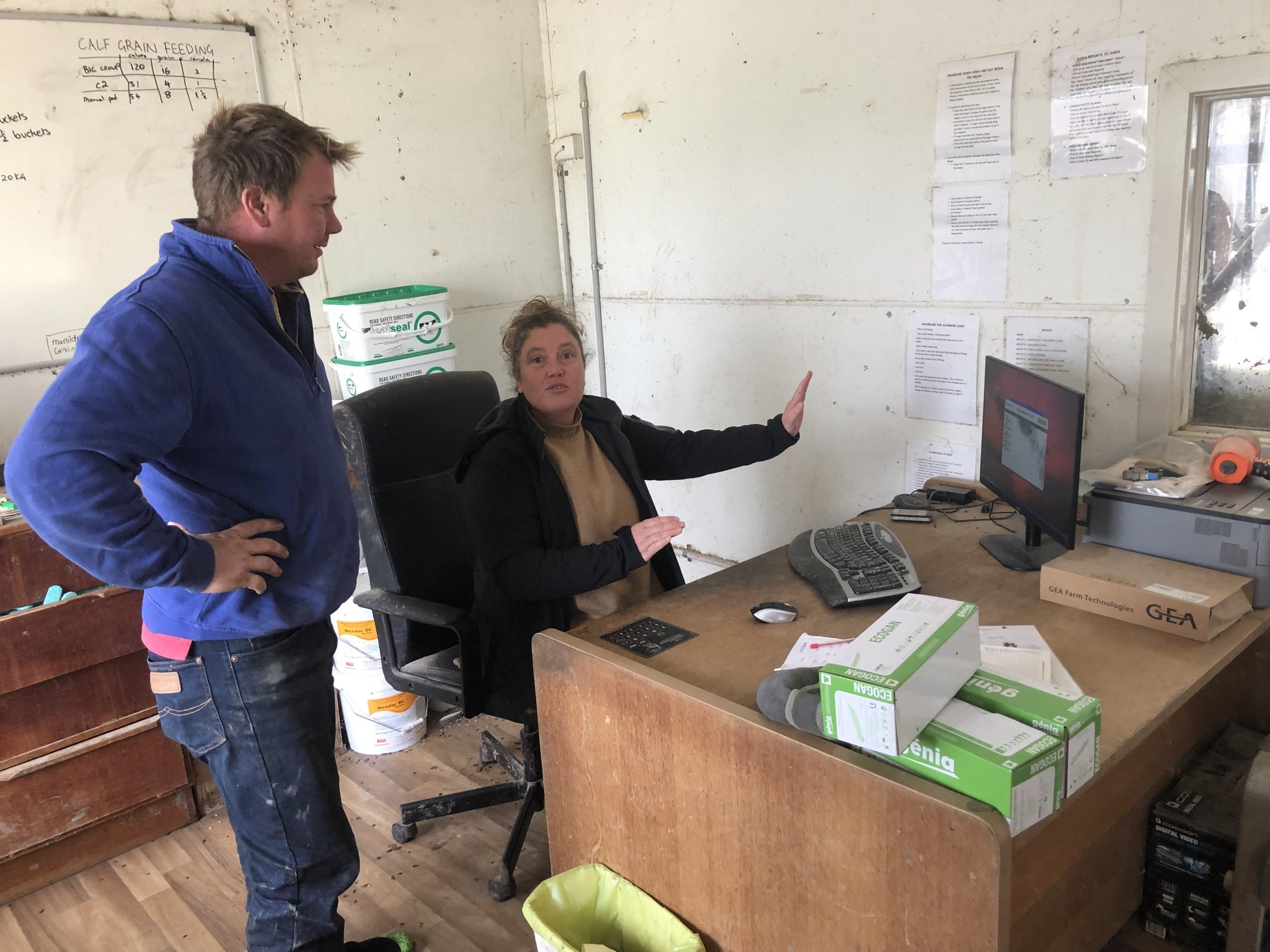 Mentor
Shiona is a dairy farmer from Glen Alvie, in South Gippsland, where she milks 750 cows on a pasture-based non-irrigated farm with her husband Caleb. She also has tertiary and practical experience in ruminant nutrition and agronomy and is the Deputy Chair of GippsDairy Board.
Her voice of experience has helped Scott make better decisions and get on the front foot of issues before they even happen, such as debudding calves and making sure vaccinations are given at the correct time.
Shiona has enjoyed working with Scott and has appreciated that he asks lots of questions and wants to do the best for his livestock and farm. "He is keen to have a crack and has jumped right into the dairy industry headfirst."
Benefits
The mentoring program has helped Scott make better decisions and Shiona has helped with the awareness of things that need to happen on farm, before they become urgent. Like debudding calves, 7:1 vaccinations etc. She has helped Scott do things in a timely manner and avoid animal health problems and stress.
"It has been really valuable to be able to bounce ideas around with an experienced dairy farmer. Shiona has such a broad knowledge of farming systems and nutrition." Scott Dance, Mentee
"I am passionate about agriculture; we need good young people to get involved in the industry. It is a very supportive industry and we all work together well. I was keen to step up and help Scott succeed with his new venture. GippsDairy provides great educational opportunities to dairy farmers, he has attended some calf raising training already and I'm encouraging him to get involved in young dairy network in his region and a local discussion group". Shiona Berry, Mentor
Next Steps
Scott has made some huge steps forward in his knowledge in the first half of the year and is looking forward to building on this for the second half of the 12-month mentoring program. Next to tackle is spring calving and he will also be increasing his herd size and continuing to refine his management.
Acknowledgements
We would like to thank Scott Dance and Shiona Berry for their contributions towards this article.
We would like to acknowledge the Geoffrey Gardiner Dairy Foundation for its financial support of dairy participants in Agriculture Victoria's Young Farmers and New Entrant Mentoring program for 2022.