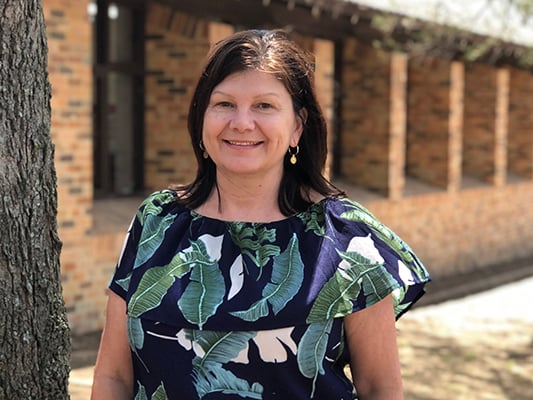 Project Officer, extensionAUS
Peri-urban Environmental Biosecurity Network / Professional Beekeepers CoP
---
Ruth is Project Officer extensionAUS with the Digital Delivery team at Tocal College, NSW Department of Primary Industries. She has worked in the agriculture sector for over 20 years, and her multifaceted career has included roles within agriculture advisory services, emergency management, event management and adult education. 
Ruth has a background in delivering digital projects and has a vast knowledge of web technologies, content management and learner management systems. Recent projects include the redevelopment of the Tocal College website and coordinating the implementation of a digital student management system and an online alumni community. Ruth has extensive experience using digital tools to improve the accessibility and efficiency of information delivery and to enhance communication. 
Ruth works in collaboration with government agencies and industry experts to develop online training modules around biosecurity. She worked with the NSW DPI Biosecurity Team to develop eLearning modules around the new Biosecurity and Biodiversity Legislation. She recently developed the Gateway Pests of NSW online modules, which builds local councils' capacity to protect our natural environment by keeping out hitchhiker pests.
Ruth engages with industry experts, researchers and key influencers in the Peri-Urban Environmental Biosecurity Network and Professional Beekeepers communities to support their sharing of expertise on current issues. She implements communication strategies across these Communities of Practice and works with members to develop, curate and review content for websites, social media and eNewsletters.