Energy Efficiency Upgrades
Following an on-farm energy assessment at the Ellinbank SmartFarm, a number of dairy upgrades were identified and adopted to improve energy efficiency in milk harvesting processes in the dairy.
This included installing a more energy efficient CO2 heat pump system to replace an old combined electric and gas hot water system.
Ellinbank Configuration
CO2 Heat Pump
The CO2 heat pump system comprises of a CO2 heat pump (26kW heating ability), two 1500 Litre hot water insulated tanks, a hot water control and a monitoring panel.
Monitoring includes temperature, water flow, electricity consumption and alarm monitoring.
Instead of conventional refrigerant gases, the CO2 heat pump uses supercritical carbon dioxide as the refrigerant.
This technology offers a means of conserving energy and is eco-friendly with lower global warming potential and zero ozone-depleting potential.
The CO2 heat pump can produce 3.9 times of heat than a conventional hot water service by extracting heat from the air, which is more energy efficient.
Water is heated to a temperature that makes it suitable for cleaning the dairy plant.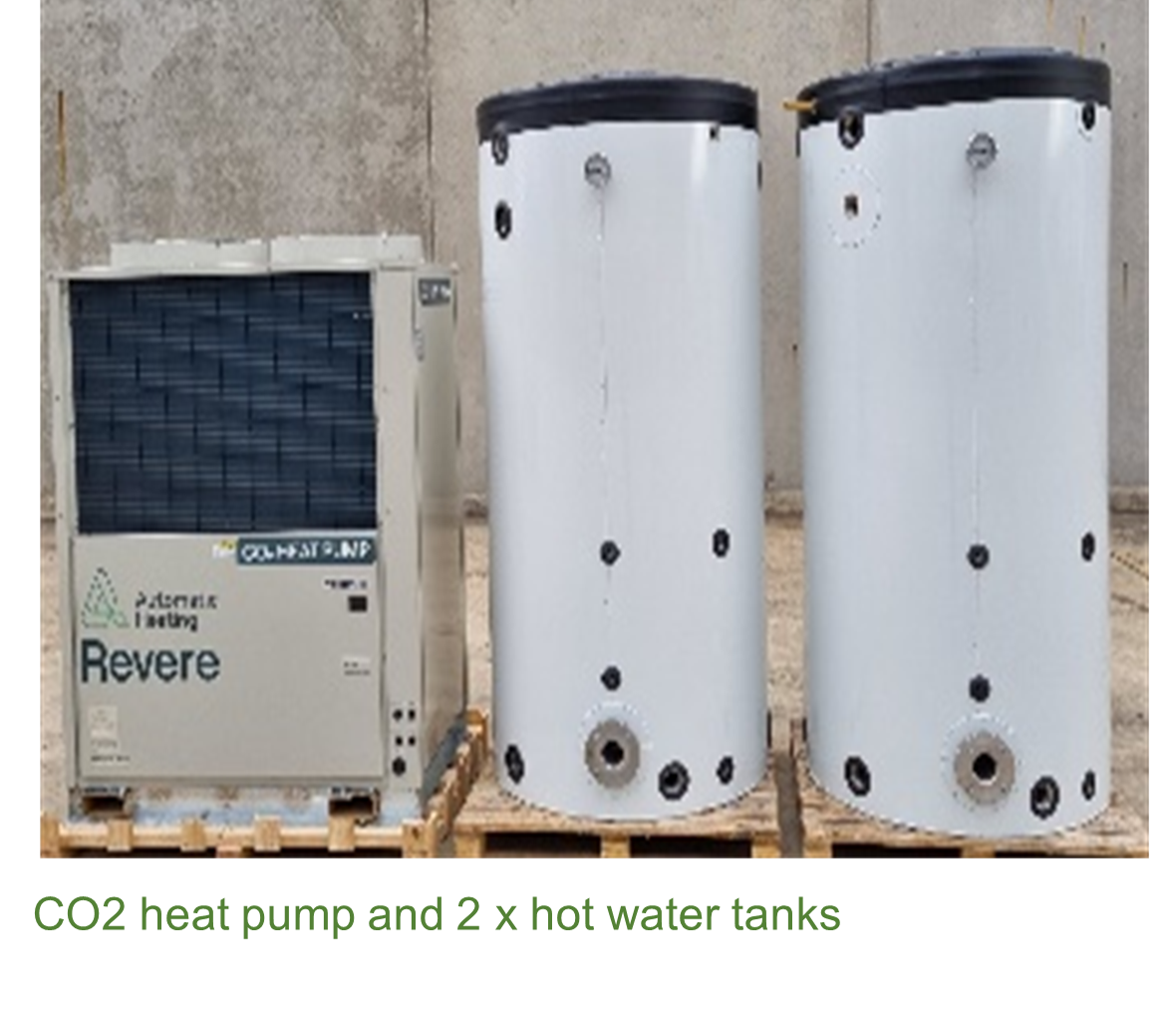 Learnings
Commercial heat pumps have been on the market for decades but integrating them into a dairy requires special customisation.
A backup hot water system was required until adjustments were completed for the new system. This backup system was set up using the existing gas hot water service and a spare insulated hot water storage tank. This was to ensure there was sufficient hot water for the dairy during installation and testing of the new system.
Make sure to understand your system, capacity and number of hot water tanks required.
Ensure temperature sensors are installed and working correctly.
Find out about the expected life of the equipment, likely returns and payback. Consider potential maintenance and interest costs.
Ellinbank SmartFarm Dairy Energy Upgrades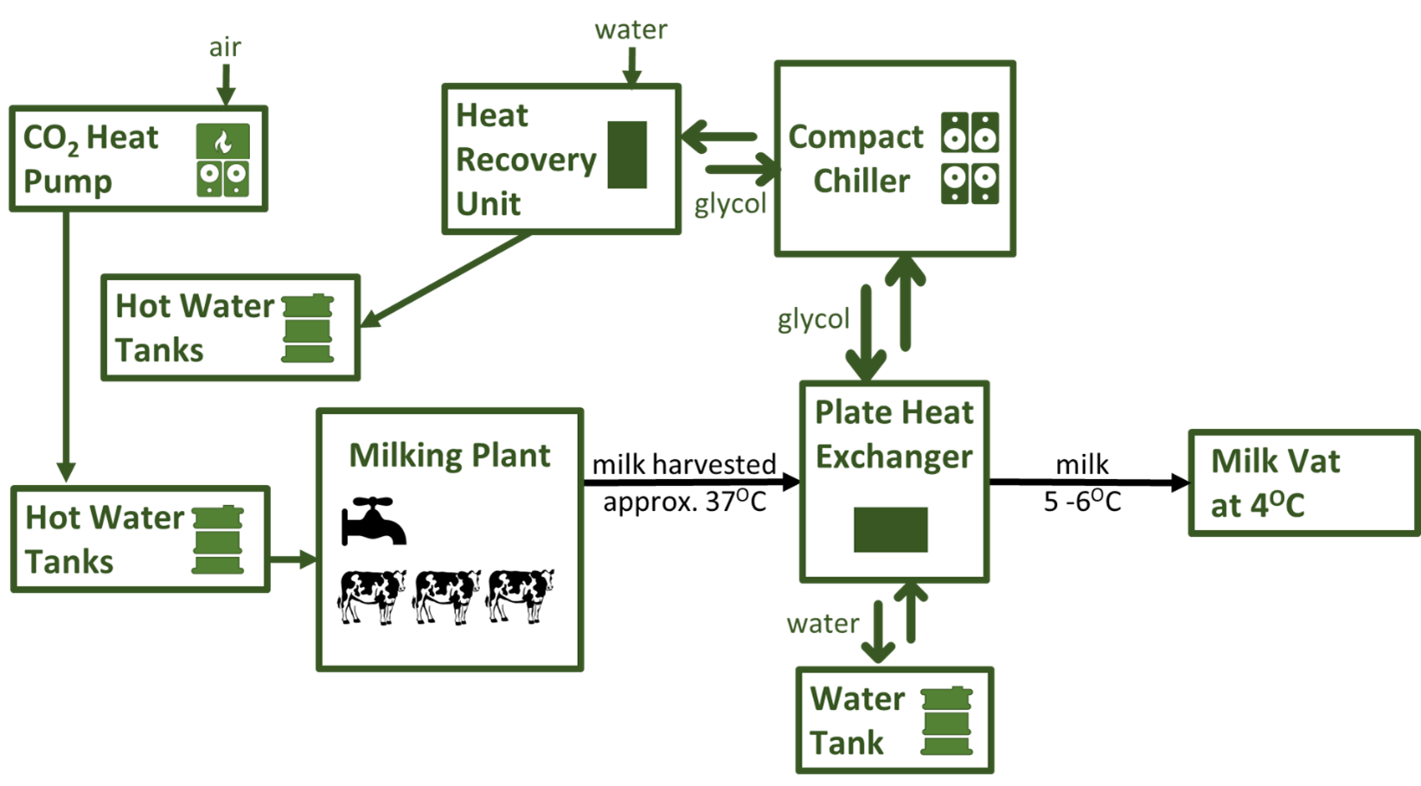 Further Information
The Ellinbank SmartFarm in Gippsland is Australia's leading dairy innovation facility, fast-tracking innovative technology solutions in a research environment and showcasing them to the dairy industry. We have a target of becoming a carbon-neutral dairy farm and using energy efficient technologies for milk harvesting will help achieve this goal.
See the Ellinkbank Dashboard for more details.
Download: Ellinbank – Fact Sheet – Dairy CO2 pump (PDF – 2.0MB)