The AgriFuturesTM Honey Bee & Pollination Program aims to support Research, Development and Extension (RD&E) that will ensure a productive, sustainable and more profitable Australian beekeeping industry and secure the pollination of Australia's horticultural and agricultural crops.
Key components of the program
Key components of this program include increasing productivity and profitability of beekeepers, reducing the incidence and impact of pests and diseases, and increasing understanding of the role of flora in honey bee management.
Advisory panel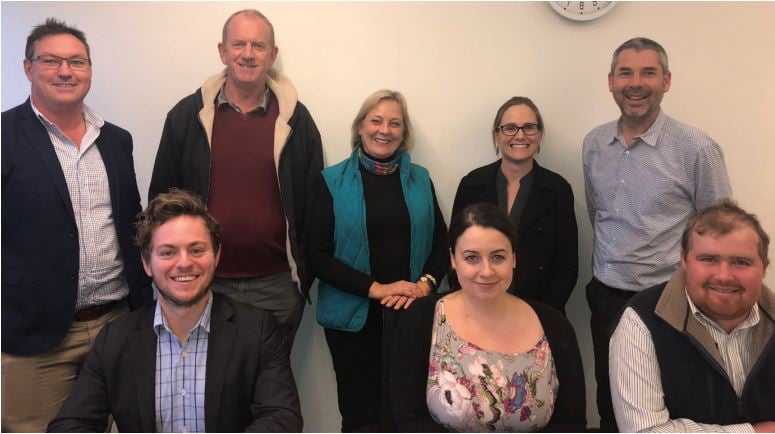 The AgriFutures honey bee and pollination program advisory panel (L-R):
Danny Le Feuvre, 

Sam Malfroy, 

Dr Doug Somerville (Chair), 

Dr Diana Leemon, 

Ashley Zamek, 

Dr Melanie Bradley (AgriFutures Austalia Program Manager), 

Prof Saul Cunningham, 

James Kershaw.  

Absent: Annelies McGaw (AgriFutures Australia Manager, Research), Tiffane Bates (CRC for Honey Bee Products).
Industry updates
The AgriFuturesTM Honey Bee  & Pollination Program industry updates provide regular updates on current projects and upcoming events.
About the author Diana Leemon